Marion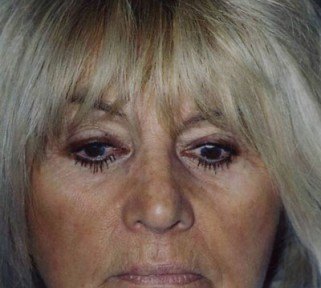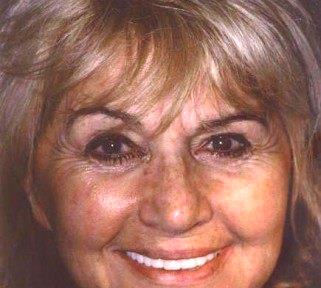 Marion presented with composite resins that had stains and cavities. She was a coffee drinker and coffee can stain composites.
Dr. Wilson removed the stains and cavities, then patched her front teeth with composite veneers in one visit.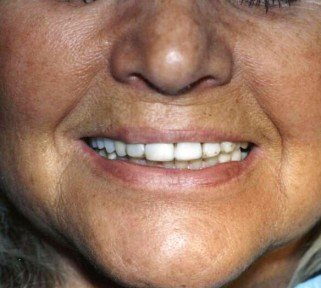 Marion requested Dr. Wilson to perform a temporary repair that would hide the stains.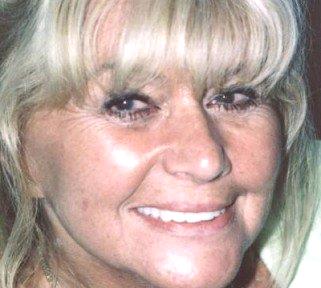 At Marion's follow-up visits Dr. Wilson replaced the composites veneers with porcelain crowns because coffee can not penetrate porcelain and it is stronger and more natural looking than composite.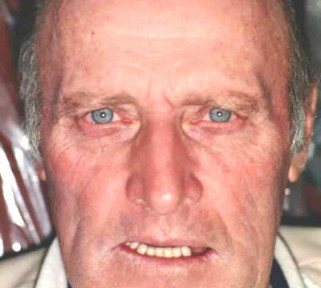 Thomas - Before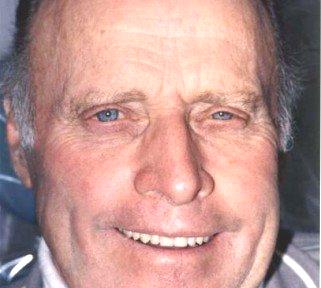 Thomas - After
Thomas
Tammy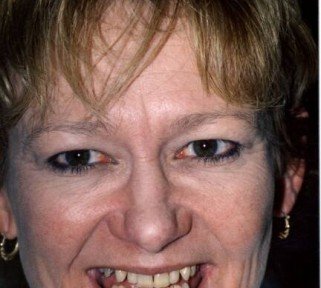 Tammy - Before
Tammy's missing teeth were replaced with dental implants and bridges, her crooked teeth rebuilt with crowns and her dark teeth bleached.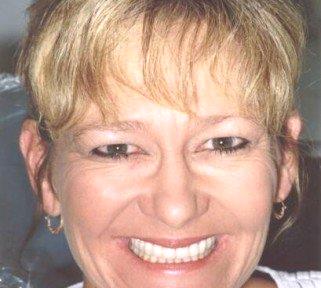 Kevin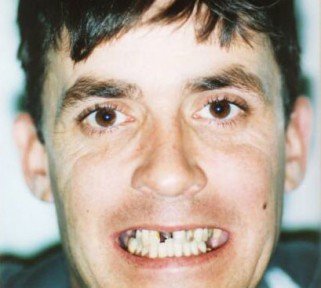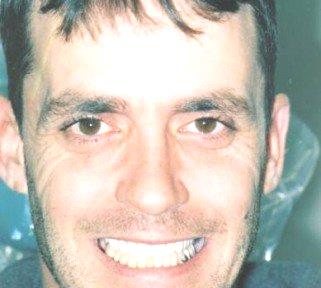 Kevin - After
Kevin - Before
Susan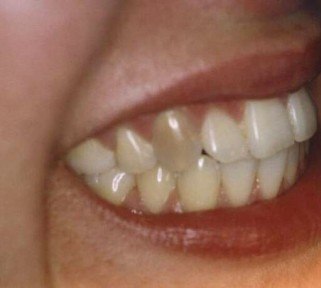 Susan, before bleaching of her dark tooth.
Susan-after the tooth was painlessly whitened with a special bleach.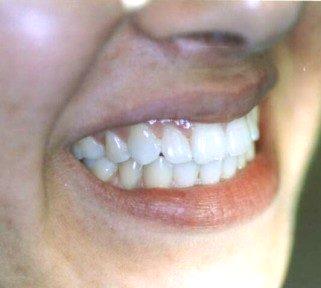 Lori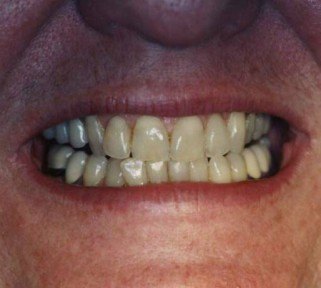 Lori, before teeth whitening.
Lori-after one 90 minute painless session with a special bleach.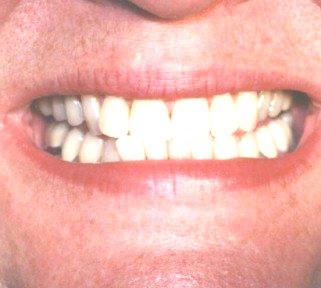 Christine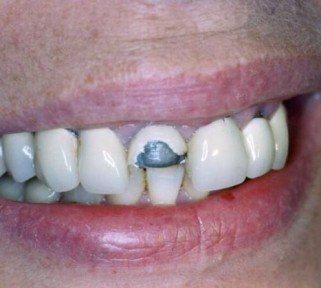 Christine fell and fractured her front crown. The metal seen in the photo was part of the crown and intended to support the outer layer of porcelain.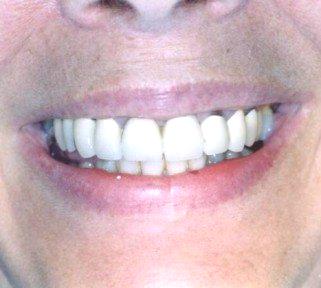 Her crown was repaired in less than one hour using a special adhesive agent and composite resin.
Kristine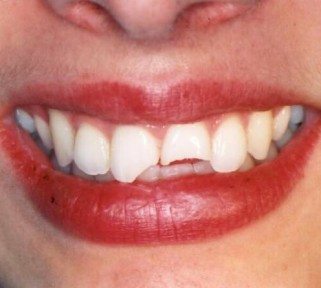 Kristine fell and bumped her front teeth on a Thursday night, came in the following day and requested an immediate repair.
Dr. Wilson repaired the teeth in one hour using a special composite resin.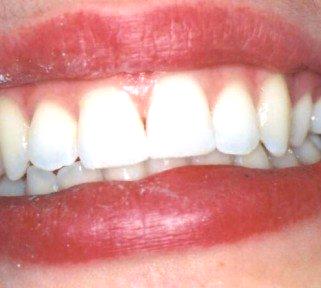 Jack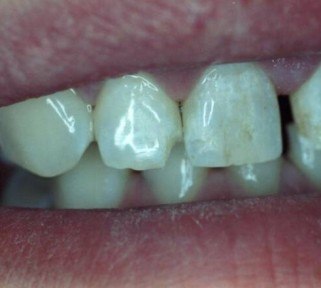 Jack chipped a piece of his front tooth.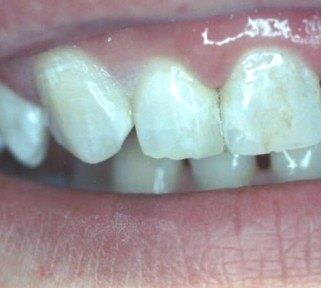 His tooth was repaired using composite resin.
Dakota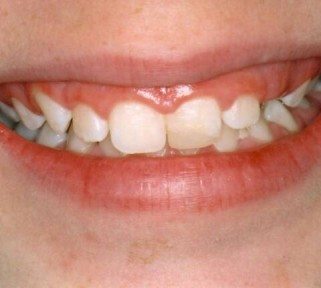 Dakota disliked the color of a filling that was used to repair her chipped front tooth.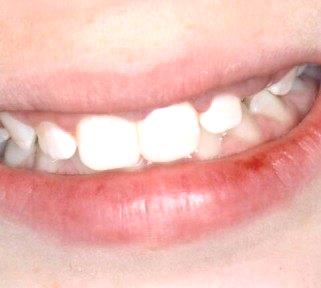 The filling was removed and replaced with a bonded composite that blended with the color of her other front teeth.
George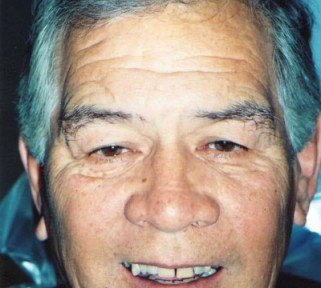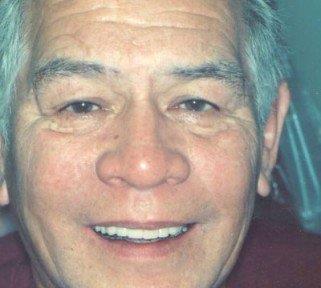 An upper denture was constructed. On the same visit that his upper teeth were removed the upper denture was inserted.
George's natural upper teeth had weak bone support, large cavities and infections.
John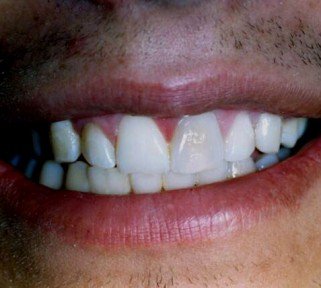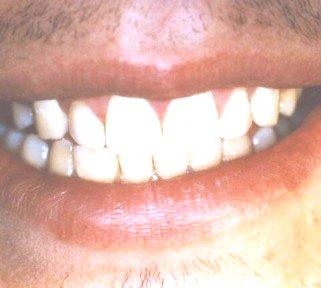 A whitening gel was inserted into the core of the tooth through a hole in the back side of the tooth.
John's front middle tooth had "died" years before. When a tooth dies blood can no longer flow through it and clean out dark stain causing debris from within it.
Natasha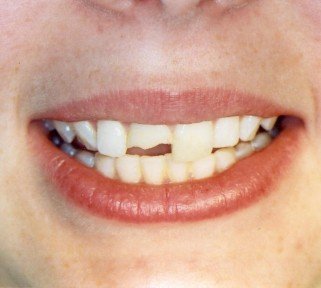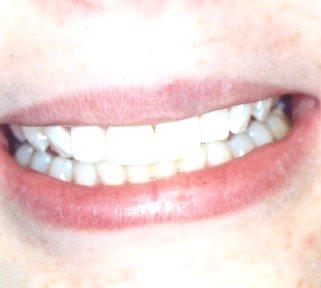 One hour later the tooth was repaired with a Composite Resin.
Natasha presented with a fractured tooth.
Ryan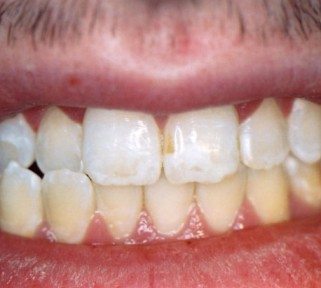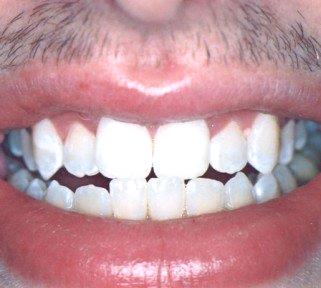 In less than one hour the stains were painlessly removed.
Ryan has brown and white stains on his front teeth.
Valerie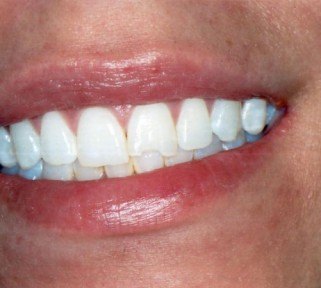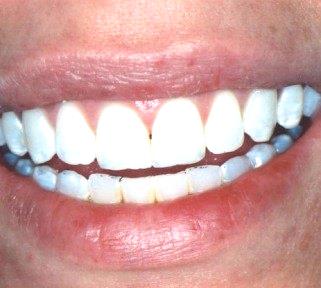 One hour later the tooth was repaired with a Composite Resin.
Valerie presented with a fractured tooth.
Gale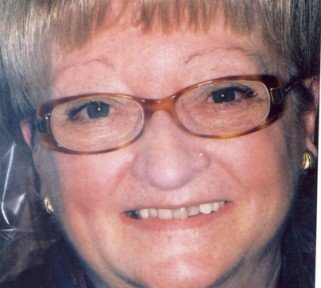 We designed a trial bridge in our lab, then prepared her front four teeth, and inserted the bridge. Gale then wore it for a few weeks to evaluate her appearance and her abilty to talk and chew. Once Gail and we were convinced that her smile, speech and function were ideal we asked our lab to make strong porcelain supported by metal crowns that looked and felt like her trial bridge.
Gale felt that her front teeth were dark and crooked. She asked us to repair her front four teeth so that they could blend in with her other teeth.
David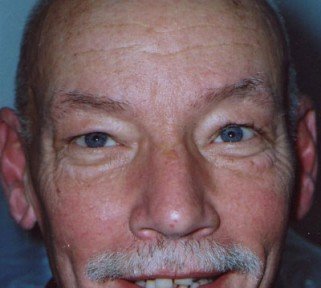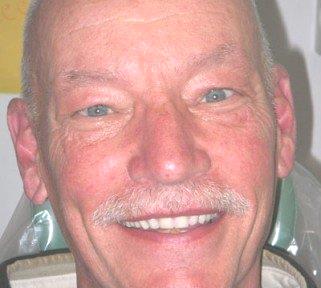 This photo was taken a few weeks after the new dentures were inserted.
David presented with many crooked and infected teeth. He needed all of upper and some of his lower teeth extracted, and a new full upper denture and partial lower denture. His job required him to talk with customers so he did not want to be without front teeth. We extracted some of back teeth, waited for the back areas to heal. Then we constructed his dentures, and after they were ready extracted his front teeth and inserted his dentures.
Dylan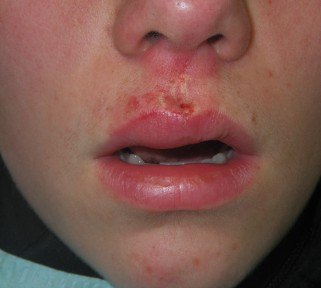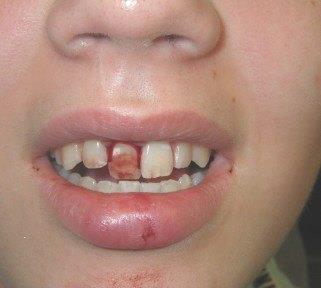 This boy whose name is Dylan bumped his teeth. Dr. Wilson painlessly repositioned the tooth. The 3rd photo was taken one week later.